Cartmore landscaping display shortlisted for UK award
Cartmore Building Supply Co Ltd are delighted to have been shortlisted for the BMJ (Builders Merchant Journal) Industry Awards 2022 in the category of Merchant Landscaping Display of the Year.
The winner will be announced at a Gala lunch hosted by Patrick Kielty on 9th September in the Grand Connaught Rooms, London.
Gordon Banks, Director of Cartmore said,
"We are obviously thrilled to bits to have been shortlisted for this prestigious UK award and it is recognition of the excellence of products and craftsmanship on show in our new display.
Since The Right Honourable Gordon Brown opened the new facility on 27th May this year we have received glowing comments relating to the quality, size and range of products on display and it is proving to be a great boost for visitors and a real opportunity for potential customers and landscapers to see an extensive range of excellent products on display.
We look forward to the real quality on display and the support from our manufacturing partners such as Digby Stone, Tobermore, Marshall Walling, Composite Prime, Saige, Artificial Grass, Joint-it and Steintec being recognised on the 9th.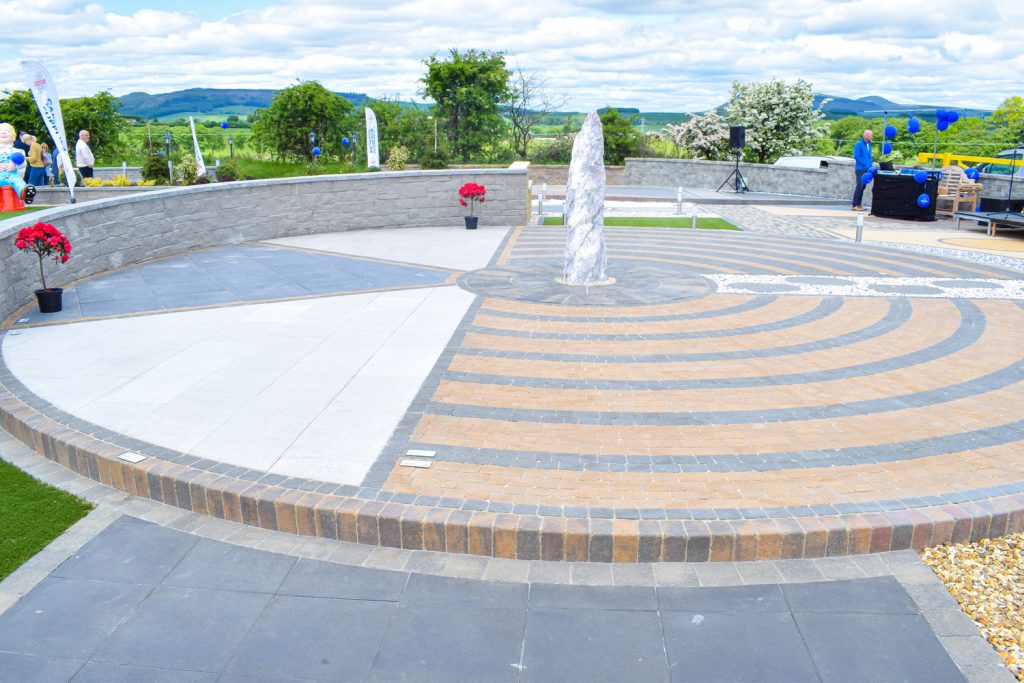 Additionally, all the tradesmen who worked on the display were from the Fife area and it is testament to the skills available locally that we are one of the top 7 finalists for this UK award.
We hope that on the 9th we will be able to come back with the title of Landscaping Display of the Year which will be a real feather in the cap of everyone involved."
For further information contact:
Gordon Banks 07711 493483
Cartmore Landscaping Display – more information into how the landscaping display was constructed and the Official opening in May 2022.
The BMJ Industry Awards (organised by the Builders Merchants Journal publisher, Datateam Business Media) launched onto the scene in 2017 and has quickly established itself as the key event for the recognition and celebration of excellence from across the builders' merchants sector.
The awards is revered for its unique decision-making process which places all of the power in the hands of those that know best – professionals working in the sector day in, day out – ensuring that the scheme's accolades go to only the very best brands, merchants and professionals.